How are my taxes used?
What happens if I don't pay on time?
Tell us, Mrs. Kuroki!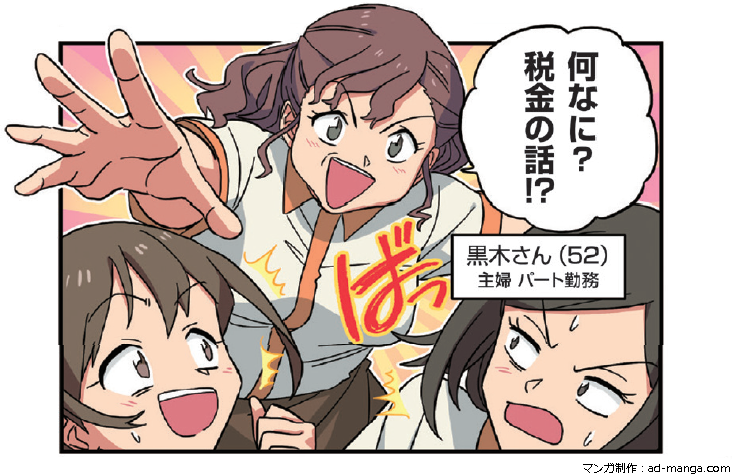 Learn the A-Z's of taxes through manga!
Yuri, a hard-working university student with a part-time job. She overhears something when her workplace colleagues are talking – but what did she hear?!
Maria, has been living in Japan for two years. A sudden letter takes her by surprise– but what was written inside?!
---
What would happen if we had no taxes? Learn with anime!
Marin and Yamato's experience of a world with and without taxes. Which one is easier to live in?!
---
How can I pay my taxes?
There are many ways to pay taxes which suit everyone's lifestyles.

---
What do I do if I want to talk to someone about taxes?
The consultation center varies depending on the type of tax involved (municipal, prefectural, and national).
Municipal: Individual City Resident Tax, Light Vehicle Tax, Property Tax, etc.
Hamamatsu City Hall Tax General Affairs Division :053-457-2261
Prefectural: Vehicle Tax, Real Estate Acquisition Tax, etc.
Shizuoka Hamamatsu Finance Office (Zaimu Jimusho)
Vehicle Tax: 053-458-7136 Real Estate Acquisition Tax, etc. : 053-458-7138
National: Income Tax, Sales Tax, etc.
Those living in Naka-ku, Nishi-ku, or Kita-ku:
Hamamatsu Western Tax Office :053-555-7111
Those living in Higashi-ku, Minami-ku, Hamakita-ku, Tenryū-ku:
Hamamatsu Eastern Tax Office :053-458-1111